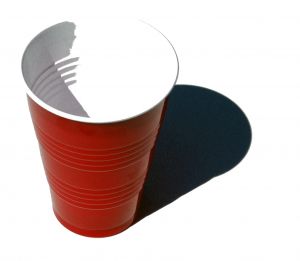 A Framingham woman was arrested on Thursday, January 10th, according to an article in the MetroWest Daily News. The woman was reportedly arrested at approximately 11:00 a.m. after police reportedly found her sitting in a running car on West Union Street drinking rum from a plastic cup.
Police reportedly checked on the woman because she was sitting in her car for a long time. Police reportedly found her drinking from a cup. The woman was allegedly startled by police; the officers also allegedly smelled alcohol on her breath.
The woman allegedly denied drinking alcohol; however, she reportedly subsequently admitted that she had a drink and that she "likes to drink rum." Police reportedly administered several field sobriety tests, which she allegedly failed. Police also reportedly tested the liquid in her cup; the liquid allegedly tested positive for alcohol. Finally, police reportedly administered a Breathalyzer test, and the woman reportedly blew a .20. The legal limit for blood alcohol while driving is .08, meaning that the woman reportedly tested two and a half times over the legal limit.
The woman is charged with driving under the influence of liquor, driving to endanger, and possession of an open container of liquor in a vehicle. The woman has reportedly been convicted of driving under the influence of alcohol once already, making this a subsequent offense for her. If she is convicted again of this charge, she is facing more severe penalties under Massachusetts law. However, the woman's first OUI offense reportedly occurred in 1978. Therefore, the court may look more favorably on her than if she had been convicted of this offense more recently. Because this second offense is alleged to have occurred more than 10 years after the 1st offense, the woman is eligible for a disposition that would help her avoid some of the more serious penalties often associated with second offense OUI.
The woman pleaded not guilty at her Framingham District Court arraignment on Friday. She was released without bail. She is due back in court on February 11th for a pretrial conference.
To successfully obtain a conviction for the OUI charge, prosecutors will need to prove that the woman was operating a motor vehicle under the influence of an intoxicating liquor. Because the woman took a Breathalyzer test, the prosecutors can use the evidence from that test as evidence that she was under the influence of an intoxicating liquor. The woman may claim that the Breathalyzer test was not properly calibrated as a defense. For the driving to endanger charge, prosecutors will need to prove beyond a reasonable doubt that the woman was operating a motor vehicle on a public road so as to endanger any person, including her. Because the woman was sitting in a running car, but was not actually driving, she could have a defense against this charge.
If convicted of the OUI charge, the woman will be facing serious penalties, including fines and a suspension of her license. A driving to endanger conviction can lead to penalties, such as jail time.

If you or a loved once is facing motor vehicle related charges, contact me today.