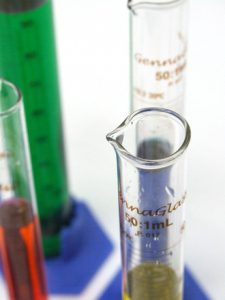 According to a recent news article on www.Masslive.com, questions remain as to who was responsible for the Commonwealth's failure to disclose exculpatory discovery to defense attorneys in the Amherst drug lab scandal. The scandal came to light in 2013, after state officials determined that one of the chemists working in the lab – Sonja Farak – had been siphoning off drugs for her own personal use. Farak had been responsible for determining whether substances seized by the police were in fact a controlled substance and if they were, the type of controlled substance, and its weight.
As a result of Farak's misconduct, a number of drug cases in which she was the chemist came under scrutiny. Defendants filed motions for new trials and/or moved for their cases to be dismissed. During the course of this litigation, hearings were held by a Superior Court judge, Jeffrey Kinder, in September 2013. Judge Kinder held the hearings to try to determine when Farak's misconduct began in an effort to figure out how many drug cases might have been affected by her misconduct. During those hearings, an assistant attorney general told the court that all material relating to Farak had been during over to the Hampden County District Attorney's office, who could in turn provide that material to defense attorneys. In the fall of 2014, however, it was determined that a number of exculpatory materials had not in fact been provided to defense attorneys. Specifically, when Farak was arrested in January 2013 for the drug thefts, a large quantity of mental health and substance abuse treatment records were found in her car. The records included information about her treatment for drug addiction dating back to over a year before her arrest. The records came to light after a defense attorney who represented a number of defendants whose cases involved testing by Farak was permitted to inspect evidence in the case. State police and the attorney general's office had had the records since searching Farak's car shortly after her arrest in early 2013. Further, these state officials repeatedly fought the defense attorney's request to look at the evidence.
Following the disclosure of the records, at least ten drug defendants are looking for new trials or to withdraw their guilty pleas because Farak tested drug evidence in their cases. The lawyers for ten drug defendants have claimed that the state's failure to disclose certain records is prosecutorial misconduct, arguing that the records would have shed light on Farak's drug use, and that information would have affected their clients' drug cases.
As result of these claims, another Superior Court judge, Richard Carey, is now saddled with trying to determine whether the case charging Farak with evidence tampering was handled properly, or whether state officials intentionally buried evidence that could have been exculpatory for the defendants. Judge Carey has been holding hearings during which a number of state officials have been called to testify. The Masslive article specifically references testimony by John Verner, who was previously the head of the Massachusetts Attorney General's Office's criminal bureau. Mr. Verner testified that he was extremely upset when he discovered that the documents connected to Sonja Farak's drug addiction had not been turned over to the Hampden District Attorney's Office. He claimed that he never would have authorized or ordered anyone to intentionally withhold the documents. Mr. Verner further testified that he believed all information had been turned over to district attorneys so they could distribute them as discovery to lawyers who were arguing their clients were affected by Farak's behavior. He added that it would not be his role to check with individual assistant attorneys general to see if they turned over all the required material. Several other officials from the attorney generals office also testified and were equally unwilling to take responsibility for the failure to disclose the discovery.
Court documents released in May 2016 indicate that Farak began using drugs from the lab as early as 2004.
If you or a loved one have been convicted of a drug offense in Massachusetts in the last ten years, there is a possibility that the evidence in your case was tainted by the misconduct of Sonja Farak.  You could benefit from contacting a Massachusetts criminal defense attorney to determine what relief may be available to you. Attorney Daniel Cappetta is an experienced and skilled attorney who has handled numerous motions for new trials and can help you get justice. Call him for a free consultation today.