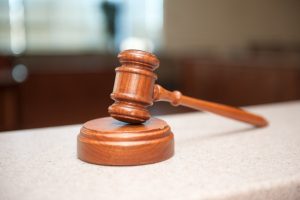 In a recent decision – Garza v. Idaho – the United States Supreme Court opined that its prior holding in Roe v. Flores-Ortega, 528 U.S. 470, 484 (2000) — "that when an attorney's deficient performance [in failing to file a notice of appeal] costs a defendant an appeal that the defendant would have otherwise pursued, prejudice to the defendant should be presumed" — "applies regardless of whether [as here] the defendant has signed an appeal waiver."
The background was as follows. Petitioner Garza "signed two plea agreements, each arising from criminal charges brought by the State of Idaho. Each agreement included a clause stating that Garza 'waive[d] his right to appeal.'…. The Idaho trial court accepted the agreements and sentenced Garza to terms of prison in accordance with the agreements. Shortly after sentencing, Garza told his trial counsel that he wished to appeal…. Garza's trial counsel, however, did not file a notice of appeal. Instead, counsel 'informed Mr. Garza that an appeal was problematic because he waived his right to appeal.' The period of time for Garza's appeal to be preserved came and went with no notice having been filed on Garza's behalf…. [F]our months after sentencing, Garza sought post conviction relief in Idaho state court," alleging "that his trial counsel rendered ineffective assistance by failing to file notices of appeal despite Garza's requests. The Idaho trial court denied relief, and … the Idaho Supreme Court affirmed that decision" on the grounds that Garza had waived his appellate rights. Garza sought certiorari.
In its decision in favor of Garza, the United States Supreme Court noted that "'the accused has the ultimate authority' to decide whether to 'take an appeal[.]'[] Jones v. Barnes, 463 U.S. 745, 751 (1983)." Therefore, "Garza's attorney rendered deficient performance by not filing the notice of appeal in light of Garza's clear requests." "[P]rejudice is presumed 'when counsel's constitutionally deficient performance deprives a defendant of an appeal that he otherwise would have taken[,]' Flores-Ortega, 528 U.S. at 484[,]" and "this … presumption applies even when the defendant has signed an appeal waiver." Consequently, Garza must have "a new opportunity to appeal." The Court noted that "no appeal waiver serves as an absolute bar to all appellate claims." "As with any type of contract, the language of appeal waivers can vary widely, with some waiver clauses leaving many types of claims unwaived. Additionally, even a waived appellate claim can still go forward if the prosecution forfeits or waives the waiver." Moreover, "courts agree that defendants retain the right to challenge whether the waiver itself is valid and enforceable — for example, on the grounds that it was unknowing or involuntary."
If you or a loved one has been convicted of a criminal offense following a trial or a plea, you will need a skilled and experienced attorney to represent you on appeal or determine whether you have a basis to vacate the plea and request a new trial.  Attorney Daniel Cappetta has extensive appellate experience and always gets the best results possible for his clients.  Put his expertise to work for you and call for a free consultation today.