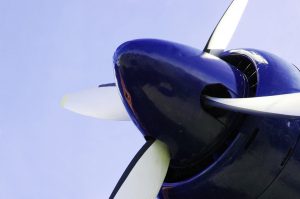 In a recent decision – Commonwealth v. Cruz– the Appeals Court reversed the defendant's convictions of two counts of indecent assault and battery on a child, subsequent offense, because "there was insufficient evidence to support his convictions."
The background was as follows. The complainant (Jane), "a thirteen year old girl, was an intern at an aviation company…. While she was working one day, the defendant, an almost sixty year old man who she had met before at the airport, waved her over to him. After a brief conversation, the defendant told her he would like to get her a gift for her upcoming birthday. He said that he would like to give her a hug, but that they should do it in another room. Jane went into a nearby hallway for a while, and waited, then returned to work after a couple of minutes. When she later saw him again in the airplane hangar, she asked if the defendant still wanted the hug, and he hugged her briefly around the shoulders. The defendant then asked if Jane wanted another hug, and said that they should go into another room. He led her to a separate room, with no one else present. He gave her a second hug, a little tighter, with a kiss on the neck…. The defendant then gave Jane a third hug without her permission, which was lower down, on her waist and hips. He held her 'very tight … like a hug [she] would receive from [her] parents.'…. The defendant then stepped back with one hand grabbing her polo shirt at her right hip, 'lifting it slightly,' but not exposing or touching any of her skin. He also grabbed Jane's hand. After starting to lift the shirt, he paused, and put it down." Two indictments charging indecent assault and battery on a child were returned against the defendant, one based on the third hug and the other based on the lifting of Jane's shirt. The defendant was convicted of both counts.
In its decision, the Appeals Court stated, "While the defendant's general conduct toward Jane may well have crossed acceptable norms of appropriate behavior, we cannot say that the touchings themselves, even in context, were indecent for purposes of a criminal conviction for indecent assault and battery under G.L. c.265, §13B." "As to the hug, [the Court noted that] Jane described it as tight, like a hug that her parents would give her, tending to suggest that, though overly familiar, the contact itself was not sexual. No suggestive comments, propositions, or gestures accompanied the hug … and there was no indication that the contact lasted for any noteworthy amount of time." As to the other touching, the Court noted that the "slight lifting of Jane's shirt at her hip resulted in no exposure of any part of her body, let alone any intimate part."
Simply being charged with a sex offense has substantial repercussions.  If you or a loved one is facing charges like the defendant in this case, you will need a defense attorney who is willing to zealously to defend you.  Attorney Daniel Cappetta has successfully represented many individuals charged with offenses similar to those faced by the defendant in this case.  He never shies away from a challenge and gets the best possible outcomes for all his clients. Contact him today for a free consultation.