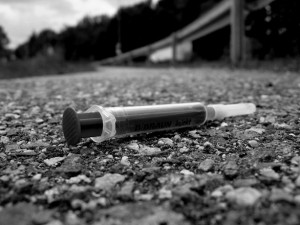 Governor Charlie Baker recently signed a new bill, which will go into law ninety days after it was signed on January 25, 2015. The law specifically impacts civil commitments for individuals struggling with substance abuse.
Under G. L. c. 123, § 35, a police officer, doctor, family member, guardian, or court official may petition a judge in the district or municipal court to civilly commit a person whom he or she has reason to believe is an alcoholic or substance abuser. The court must then hold a hearing to determine whether: (1) the person is an alcoholic or substance abuser; and (2) there is a likelihood of serious harm as a result of the person's alcoholism or substance abuse. If the court determines that the individual meets the above referenced criteria , the court may order the person to be civilly committed for a period not to exceed ninety days.
According to the statute, the commitment is for the purpose of inpatient care in public or private facilities approved by the department of public health for the care and treatment of alcoholism or substance abuse. Among the criminal defense bar, however, there has been some question as to the effectiveness of such treatment. This has been particularly true because the facilities that an individual could be sent to currently include Bridgewater State Hospital – a hospital within the state prison system – for male individuals committed under the statute, and Framingham state prison, for females committed under the statute. Although there are other facilities not within the state prison system where such individuals may be committed, depending on bed availability at the various facilities, indviduals with substance abuse issues but no criminal history could ostensibly find themselves in the state prison system during the pendency of their civil commitments under this statute.  
The changes implemented by the new law will end the civil commitment of women with alcohol and substance use disorders to prison. In other words, women who are committed under the statute will no longer be sent to Framingham state prison, but rather will be sent to other facilities outside the state prison system. The Baker administration has specifically added twenty eight dedicated section 35 beds at the Lemuel Shattuck Hospital and will add fifteen beds at Taunton State Hospital next month, with an additional thirty beds to be added at Taunton in the summer of 2016, all to treat women who would have previously been sent to Framingham.
The new law is part of the state's efforts to crack down on the opioid epidemic plaguing the Commonwealth and is undeniably a step in the right direction. It demonstrates a recognition on the part of both the legislative and executive branches that incarceration is not an effective treatment for substance abuse. That said, it is just one step, as men will continue to be subject to treatment at Bridgewater State Hospital.
Struggling with addiction or trying to help a loved one who is struggling with addiction is an extraordinarily difficult position to be in. Oftentimes, commitment under section 35 is a last resort used by desperate family members. The efficacy of the treatment available, however, has always been somewhat suspect, particularly for those receiving treatment at state prison facilities, where resources are scarce and the experience can prove to be more harmful than helpful in light of the setting.
If you are struggling with addiction yourself, have been charged with a drug related crime, or have a family member who is facing either of these situations, you will need an experienced attorney to help guide you through your options. Attorney Daniel Cappetta has successfully represented numerous clients struggling with addiction over the course of his career and he can help advise you.   Contact him for a free consultation today.