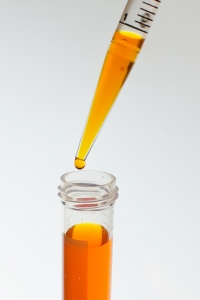 Annie Dookhan pleaded not guilty to fifteen charges on Thursday December 20th at Suffolk Superior Court. The MetroWest Daily News has been following Dookhan's case. Dookhan is the former Massachusetts drug lab chemist accused of tampering with evidence in a drug testing scandal that threatens thousands of criminal cases. Dookhan has been charged with tampering with evidence and perjury. She was indicted by a grand jury on Tuesday, December 18th. Dookhan of Franklin, Massachusetts faces another twelve charges in other counties.
Dookhan, 35, pleaded not guilty to one count of perjury, five counts of obstruction of justice, one count of making a false claim of holding a master's degree and eight counts of evidence tampering. Dookhan was released on $10,000 bail in September at the time of her arrest. Dookhan had previously but issued a 6:00 p.m. curfew. However, the Judge extended her curfew to 10:00 p.m. on December 20th. Dookhan has also been ordered to wear a GPS tracking device.
State prosecutors allege Dookhan fabricated test results and tampered with evidence when she tested substances for criminal cases. Judges throughout the Commonwealth have released approximately 200 defendants from custody over the last few months. Judges have put cases on hold for these defendants while this case is evaluated. The state is also reviewing thousands more cases that may be affected by Dookhan's alleged crimes. The lab has been shut down since August 2012.
State police shut down the lab in August. Many more than the 200 cases that were put on hold since then could be affected. Authorities say Dookhan tested more than 60,000 samples involving 34,000 defendants during her nine years at the lab.
During Dookhan's arraignment in September 2012, an Assistant Attorney General alleged that state police first learned of Dookhan's actions after a chemist at the lab in which she worked said that he observed "many irregularities" in Dookhan's work. The Assistant Attorney General also alleged that Dookhan admitted to state police that she would take shortcuts in her work, such as only testing five out of fifteen to twenty samples and then listing them all as positive for the presence of a drug.
She also allegedly acknowledged that sometimes, if a sample tested negative, she would take known cocaine from another sample and add it to the negative sample in order to make it test positive. Dookhan's alleged motive in this case is that she wanted to be seen as a good worker in the lab.
Dookhan was suspended from lab duties after she allegedly was caught forging a colleague's initials in June 2011. She resigned in March during an internal investigation by the Department of Public Health.
Dookhan's case undermines the validity of drug testing in criminal cases. Hundreds, or even thousands, of cases in Massachusetts will be affected by the claims against Annie Dookhan.

If you or a loved one is facing a drug charge in Massachusetts, you could benefit from contacting a Massachusetts criminal defense attorney today to find out if and how Annie Dookhan's case could affect you. Contact me today.