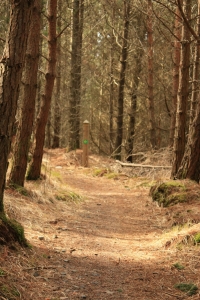 According to the Worcester Telegram, today Northborough Police arrested a Marlborough man. The man is charged with Open and Gross Lewdness and will be arraigned tomorrow morning. Because the man was arrested in the town of Northborough he will be arraigned on these charges in the Westborough District Court.
The police allege that Sergeant Brian Griffin was working at the time of the incident and was walking on a trail on Talbot Road in Northborough. As Sergeant Griffin was walking he allegedly saw the man expose himself.
Open and gross lewdness is a sex crime that is a serious charge, and not to be taken lightly. Although open and gross lewdness does not involve any accusation of violence, or intent to harm another physically, it is still a felony charge under Massachusetts law. It carries a maximum penalty of 3 years in state prison if the case is indicted and prosecuted in the Superior Court. If a person is convicted of open and gross lewdness twice he or she will be required to register as a sex offender.
In order for the Commonwealth to prove a defendant is guilty of open and gross lewdness they must prove five distinct elements of the offense. First, it must be shown that the defendant exposed his genitals to one or more people. Second, the exposure must be done intentionally, and cannot be an accident. Third, it must be shown the exposure was done openly, meaning the defendant intended public exposure, or he recklessly disregarded the substantial risk that members of the public would see him. Fourth, that the manner of the exposure was such that it would produce alarm or shock. Fifth, that one or more people were actually alarmed or shocked by the exposure of the genitals.
The fifth element, requiring people actually be shocked or alarmed by the exposure can be a hurdle for prosecutors in certain cases. For example, in the case of Commonwealth v. Kessler the Commonwealth was unable to prove this critical fifth element. During trial in the Kessler case a 13 year old boy and a 10 year old boy testified that they both observed a man masturbating through his unobstructed window. Both boys testified they giggled when they saw the man was masturbating, and that they giggled because they were nervous. One of the boys even testified that he was "offended" by what he saw.
In that case the Supreme Judicial Court (the highest court in Massachusetts) ruled that based on the boys testimony there was not enough evidence for Kessler to be convicted. In deciding the case the Court reviewed a series of past decisions on open and gross lewdness. The Court pointed out that in all the prior cases there were strong statements from the witnesses observing the exposure describing their shock and alarm. The court ruled that the boys statements they were nervous, or even offended was not strong enough for a reasonable juror to conclude that they were shocked or alarmed. As a result Kessler's conviction was reversed and a finding of not guilty was entered on his case. (You can read the entire decision here.)
What happens next with the Marlborough man's case will depend on several factors including exactly how the incident was described by the officer who made the arrest, as well as the exact location his alleged behavior was observed, and what if any privacy he might have expected there. There are almost no details in the report from the Telegram, which is not unusual for such a quick media report on an arrest from earlier in the day. Many times open and gross is charged when an individual was urinating in public. If the man was urinating on the trail and reasonably thought no one would see him he may have a strong defense.

If you or a loved one have been charged with a crime you need a Framingham criminal lawyer who will aggressively defend your case and protect your rights. I have been a criminal lawyer my entire career and pride myself on providing dedicated, aggressive defense to my clients. Call me now for a free consultation and we can discuss your case thoroughly, and go over all of the potential outcomes. If you need a Marlborough criminal lawyer you can trust and count on to fight for you please call me immediately. I can be reached at (508) 762-4540 or you can email me directly by using the form on this website.