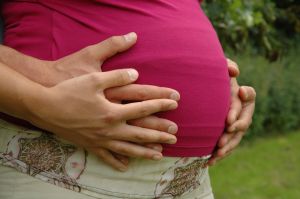 I recently came across an artice online at Nashoba Publishing detailing a story of an alleged domestic incident that occurred in Ayer, Massachusetts. An Ayer man is now facing domestic assault and battery charges in Ayer District Court for the incident police say occurred over the weekend.
According to the report the man and his wife were apparently going through a separation. the man was reportedly homeless, but his wife allowed him back into the marital home because of the harsh weather conditions outside.
Early Monday morning the man called the police, and reported he had been attacked by his wife. Police responded and conducted an investigation. After conducting the investigation they made the decision to arrest the man despite the fact that he called the police and initially reported being attacked by his wife.
The man's wife did not seek medical attention as a result of the incident, but he did go to the hospital to be treated for cuts on his face. While in transport to the hospital police made the arrest..
He is now facing several charges including assault and battery, witness intimidation, kidnapping and destruction of property. The kidnapping charges against him may not stand. If prosecutors wish to proceed on that charge they will have to indict the case and bring him to trial in Superior Court. Because only the Superior Court can hear an allegation of kidnapping, prosecutors may choose to keep the case in Ayer District Court and proceed only on the remaining charges.
Its also possible prosecutors may try to add charges that have jurisdiction in the District Court. If prosecutors have evidence that the man knew his wife was pregnant at the time of the alleged attack they can charge him with aggravated assault and battery, which is a felony.

No matter how the man's case proceeds it is clear he will need an experienced and skilled attorney to defend him from the potential severe penalties he faces.
As a Massachusetts domestic assault and battery lawyer, I have had the opportunity to handle many cases involving allegations of physical combat between spouses and domestic partners. If you have been charged with an crime related to domestic violence you need an experienced attorney to help you understand the severity of what you are facing. I offer free consultation to all potential clients, and would be glad to help you evaluate your case and explain how I can defend your case and fight to protect your record and future. Call me today at 508-762-4540.