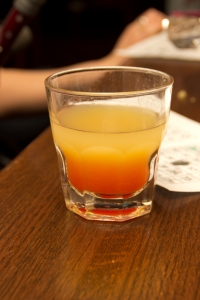 As a Massachusetts OUI/DUI attorney I frequently read about cases in local papers regarding the crime of Operating Under The Influence. The Lowell Sun recently reported on the arrest of a local school official for operating under the influence of alcohol third offense. Any drunk driving charge in Massachusetts has serious consequences, and a third offense can be especially troublesome.
According to the Sun, the man encountered Merrimac Police on September 9th, 2011. Apparently bystanders told the police after a man was seen exiting a vehicle at the same time that a bottle of whiskey fell out of the car. They said he had gone into a variety store on East Main Street. Police retrieved the whiskey bottle waited for the gentleman to leave the store. After leaving the store police approached him as he put groceries in his trunk.
The police questioned him and he allegedly admitted the car was his. During their questioning of the man, the police claimed that his eyes were bloodshot and glassy and there was an odor of alcohol on his breath. Police also claim that he admitted to drinking one beer that day.
Police claimed that when the man went into his car to retrieve his license they found a red solo cup with whiskey inside of it in his vehicle. The man was arrested and charged with operating under the influence of alcohol third offense because he allegedly has had two prior offenses for OUI.
The man is facing serious potential penalties as a result of his arrest. If convicted of a third offense OUI there is a mandatory minimum penalty of 6 months in jail. The charge cannot be continued without a finding and the sentence cannot be suspended. If convicted, the man will go to jail and will not be eligible for release until he has served at least 150 days of the 180 day minimum sentence.
In addition to the threat of mandatory minimum jail time there is also a lengthy loss of license that will be imposed if the government obtains a conviction.

Charges of Operating Under the Influence of alcohol are always serious, and require the attention of an experienced Framingham DUI Lawyer I can help you evaluate your case and determine the best way to defend you and protect your freedom. I offer a free consultation to all potential clients. It is completely free and there is no hard sell or commitment to hire me. During your free consultation I will explain the potential penalties you are facing, as well as what to expect from the court. I will also explain potential defenses that you may have. If you have been charged with OUI please contact me today for a consultation at 508-762-4540.