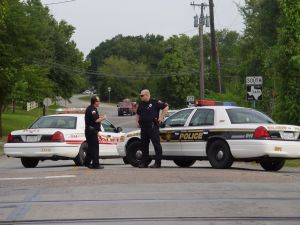 By way of the Salem News I recently read about a man who was arrested on a fourth offense operating under the influence (DUI/OUI) charges as a result of a sobriety check point in Peabody, MA.
Sobriety checkpoints are a controversial form of OUI/DUI investigation that the police have been using for over 20 years. A sobriety checkpoint is usually done on a secondary highway and involves teams of officers from different departments. Local departments often partner with the state police and police from neighboring jurisdictions to launch these checkpoints.
Although the Supreme Judicial Court (Massachusetts' highest court) has found that it is constitutionally permissible for the police to run these checkpoints they do require that the check point be conducted in a certain way in order for it to be legal. The checkpoints must be conducted to a preset plan, and the vehicles must be stopped in a random predetermined pattern. Officers can only have a short interaction with each driver to be stopped, and can only detain a driver for further screening if they first make observations that lead them to believe the operator is under the influence of alcohol. (for a more detailed discussion of how and why these stops are allowed by the court read Commonwealth v. Anderson.)
Although these stops are allowed under Massachusetts law they can result in the arrest and subsequent charging of an innocent person. Because the vehicles in question that are stopped are stopped randomly there is often no indication that any improper or erratic operation occurred at the time the vehicle is stopped.
This is in contrast with most stops for OUI where the initial reason for the car being pulled over is a traffic violation committed by an operator. Because operators in these kinds of cases have frequently committed no traffic violation that can be compelling evidence to a jury that the operator was not impaired by alcohol at the time of the stop.
Also an officer on duty at a sobriety checkpoint is looking to make drunk driving arrests as part of his assignment for the night. This part of the officers assignment can be used to demonstrate to the jury that the officer may be more motivated to make an arrest, even if the evidence against a particular operator is thin.

If you have been arrested as a result of being stopped at a sobriety checkpoint you need to consult with a lawyer who has experience in handling sobriety checkpoint OUI/DUI charges. As a former prosecutor and Middlesex County DUI defense lawyer I have handled sobriety checkpoint cases from both sides of the law. You may have a defense based on challenging the manner in which the checkpoint was conducted, there may also be several defenses available at trial against the charges you are facing. Call for a free consultation today at 508-762-4540.