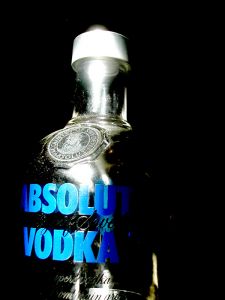 There was an interesting story posted early this morning at the MetroWest Daily News site. According to the article, a man from Ashland got into a minor accident in Framingham. When the police arrived, the man was sitting in his car. He told police he was trying to get to a bar in Ashland. It is not clear from the article what happened before he was arrested, but it appears that after his arrest, the man was not able to stand up without assistance. The man also allegedly told police that he had been drinking at his home and had consumed eight vodka drinks. (Again it is not clear from the article whether this statement was made before or after his arrest.)
After he was arrested, the man took a breathalyzer test and allegedly blew a 0.41, which the article described as being five times greater than the "legal limit" of .08. This article caught my eye because, in my experience both as a prosecutor and as a DUI defense lawyer, this is a very high breath test reading.
In Massachusetts, the common DUI (or OUI as it is called here) can be proven one of two ways. The prosecution can try to prove that a driver was "operating under the influence of intoxicating liquor." In cases where there is no breath test, this is the only way for the prosecution to proceed. They must prove that the defendant was "under the influence", which is at best a nebulous standard. In contrast, in cases where there is a breath test, the prosecution need only prove that the blood alcohol content of the accused was equal to .08 or above. (It is common to refer to .08 as the "legal limit" when in reality, the Massachusetts drunk-driving statutes prohibit driving with a blood alcohol level of .08.) So in a case with a breath test, the prosecution does not have to prove that the driver reeked of alcohol, or was swerving all over the road, they only need to prove that number to the jury to gain a conviction.
However, despite the extremely high breath test, a case like this one is not quite so cut and dry for a prosecutor. First of all, breathalyzer tests can be challenged. The Commonwealth has set forth exacting regulations governing the maintenance of the breath test machines and requires that the police officer who performs the test be certified to do so. Failure by a police department to adhere to the regulations governing the maintenance of the machine, or failure by the officer performing the test to maintain his or her certification, can be grounds for throwing out the breath test, so the jury never even hears about it. In addition, even if a breath test is admitted, it is possible to cast doubt upon the accuracy of a particular test result. There have been many scientific articles written about how breath test machines work, and what their potential weaknesses are, all of which can be explained to a jury. Casting doubt on the accuracy of the breathalyzer in measuring blood alcohol content can be crucial in defending DUI cases.
If you or someone you know has been arrested on a DUI charge, you should consult an experienced DUI defense attorney. As a Framingham criminal defense attorney, with experience defending against breath test cases, I offer a free consultation to all potential clients. Call me today for a free consultation at (508) 762-4540 or contact me using the form on this website.