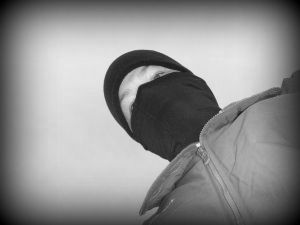 I read a disturbing article in the MetroWest Daily News recently. According to the article, which was written by Norman Miller, two young people from Ashland were arraigned on Monday in Framingham District Court and charged with assault and battery with a dangerous weapon, larceny over $250, threatening to commit a crime and conspiracy. In addition, one of the young men was charged with home invasion, armed robbery and possession of a counterfeit note. His co-defendant was also individually charged with accessory to armed robbery, and several drug charges. Both of the defendants are apparently 17 years old.
This article caught my eye because the facts, and subsequent charges, are very serious and both of the defendants are so young. According to the article, the defendants entered a home in Ashland on Friday, May 18, wearing masks and armed with fake guns. Upon entering the home, the defendants encountered a 16 year old who lived there and pointed their fake guns at him. They then demanded cash and marijuana from the 16 year old victim, who turned over $90 in cash and his cell phone. The victim apparently recognized one of the defendants, which helped police track them down.
These young men face some extremely serious charges, including home invasion and armed robbery. Armed robbery while masked, which would seem to apply here, has a minimum penalty of 5 years, see G.L. 265 § 17. In order to establish that these defendants are guilty of armed robbery, the prosecution must show that the defendant was armed with a dangerous weapon, that the defendant made a threat to the victim or hurt the victim and that the defendant stole an item from the victim's control. In the present case, one of the issues will be whether the weapon allegedly used qualifies as a "dangerous weapon" under Massachusetts law.
Home invasion is governed by G.L. 265 § 18C and carries a minimum penalty of 20 years in state prison. The elements of home invasion are, essentially, that the prosecution must prove that the defendant entered someone's home, knowing that someone was inside the home, armed with a dangerous weapon and that the defendant used force (or threatened to use force) against someone inside the home. Again, a conviction in this particular case will depend, among other factors, on whether the weapon allegedly used is a "dangerous weapon" under the law.
It is not clear that a fake gun is itself a dangerous weapon. Massachusetts law provides that if an object is not inherently dangerous, it still may count as a dangerous weapon if it is used as a weapon or in a potentially dangerous manner. (The classic example is a foot with a shoe on it, not typically considered a dangerous weapon, however it can be considered so if it is used to kick someone.) If the fake gun used in the incident was a pellet gun or a bb gun, then it seems there is a better argument that it was an inherently dangerous weapon. In a case like this, where the defendants are so young, it would seem unlikely that they would be sent to state prison. However, they face very serious charges from an incident that was probably very alarming to the victim. In my experience as an assault and battery defense attorney, I know that the prosecutors will take this case very seriously.

Home invasion and armed robbery are very serious matters. If you or someone you know has been charged with breaking and entering, armed robbery or home invasion, please contact me immediately for a free consultation regarding your case. As an Ashland criminal defense attorney, I have represented clients charged with these and similar crimes. Representation by an experienced attorney is vital when facing such serious charges. For a free consultation, use the form on this website to contact me, or call me, any time, at 508-762-4540.