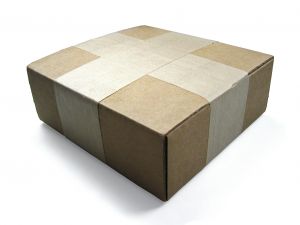 A Natick woman has been charged with stealing packages off of two residents' doorsteps, according to an article in the MetroWest Daily News. The woman pleaded not guilty to the charges in Framingham District Court on Thursday, December 20th. Natick police reportedly arrested her at 11:54 a.m. Thursday morning at her home.
A local resident reportedly said he saw a woman, later allegedly identified as the defendant, grab a package that was on his front porch and walk back to her car. He told police he confronted her and wrote down her license plate and called police after she left with his package.
Police reportedly spoke to the woman at her home, at which time she denied any knowledge to what police were referring. Police allegedly found another package in her car with another name on it. Police allege that they could smell a strange burning odor and saw a very large fire in the woman's fireplace. Police allege that the item she had stolen off the resident's porch that day was burned in the fireplace.
One of the items allegedly stolen by the woman was a dry erase board worth about $50. It is unknown what the other item is and its value because the victim reportedly ordered several things online and has to wait until after Christmas to see what was delivered.
The woman was subsequently arrested and charged with two counts of larceny of property worth less than $250 and one count of larceny of property worth more than $250. She is also charged with intimidation of a witness and burning personal property.
The woman posted $100 bail after her arrest and was released. Prosecutors did not ask for any additional bail at the arraignment on Thursday. The woman is due back in court on Feb. 11 for a pretrial conference.
The woman is facing both misdemeanor and felony charges. Larceny of property worth less than $250 is a misdemeanor. However, larceny of property worth more than $250 is a felony. The article does not say what was stolen that was worth more than $250. The police appear to be assuming that whatever property was burned was worth more than $250 since the dry erase board was only worth $50. If the property that police allegedly found burned ends up being worth less than $250, the woman will only be facing misdemeanor larceny charges. Prosecutors will have to prove beyond a reasonable doubt that the property was worth more than $250 to prevail on that charge so they may face tough odds on that element.
In order to prevail on the charge of burning personal property, prosecutors will have to prove that: (1) the property in question was certain personal property as defined by the law that was owned either by another; (2) the woman aided, procured, caused, or set fire to or burned the property; (3) the woman did so wilfully; and (4) the the woman did so maliciously.
If convicted of any of these charges, the woman could be facing jail time, probation, or fines. The woman needs an experienced attorney to help her overcome these charges. She may overcome the felony larceny charge if the burned property allegedly found in her home was worth less than $250. Additionally, if the property was burned as police stated, she may be able to argue that they could not identify the property as belonging to the resident who called police.

If you are facing charges such as these, contact me at Cappetta Law Offices today for a free consultation.