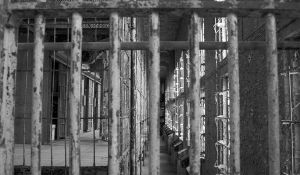 Massachusetts has recently passed a law that amends its sentencing for violent criminal offenses. The new law creates what is known as a "three strikes rule." A three strikes law, which is currently used in 26 other states including Texas, California and Arizona, makes criminals who have been convicted three times of specific violent crimes ineligible for parole, forcing them to serve a full sentence.
Governor Patrick recently signed a bill, known as Melissa's Bill, into law. Melissa's Law took effect on Aug 2, 2012. The bill is named for Melissa Gosule, a teacher who was murdered in 1999 by a repeat violent offender who had served only two years in prison for 27 prior convictions. The bill was created as a response to the perceived softness in Massachusetts's laws regarding violent offenses. Under this law, a judge must now impose the maximum sentence for a person's third violent felony offense. Many of these offenses require a life sentence when the offense constitutes a person's third "strike." The crime bill has drawn criticism because the three strikes constraint does not include judicial discretion. California, which pioneered the three strikes laws, is proposing to repeal or reform the law in a ballot initiative for November. The Massachusetts bill differs from the California 3 strikes law in that it has a more limited number of criminal acts that count as strikes.
The law lays out 41 crimes that constitute a strike. Persons convicted of a third strike will serve the maximum penalty and have no opportunity for parole. Nineteen of these key crimes call for a maximum sentence of natural life. This provision of the law means that Massachusetts has now gone from having one natural life felony with no possibility of parole, which was first-degree murder, to nineteen natural life felonies, if indeed the felony is a third strike.
The law also enforces the serving of previously unserved sentences to completion consecutively with the sentence imposed on the third conviction. Previously, sentences were often served concurrently, rather than consecutively. The new law also mandates a maximum sentence on the newest conviction. These sentencing requirements eliminate the judicial discretion that is allowed in some other states that have three strikes laws. Governor Patrick has expressed a desire to see some judicial discretion reintroduced to the bill, and has commented that he hopes the legislature will consider that request in the next legislative session.
The new Massachusetts habitual offender law is found in Chapter 192 of the Acts of 2012. You can see the full text of the new law here.

This new law has a serious impact on the sentencing of people convicted of criminal offenses. Anyone facing a felony charge in Massachusetts needs to be represented by an experienced criminal defense attorney. Attorney Daniel Cappetta has experience working on a variety of felony criminal offenses.. If you are facing any felony criminal charge, call Attorney Cappetta today to set up an appointment for a free evaluation of your case. Framingham criminal defense lawyer Cappetta can be reached at (508) 762-4540.