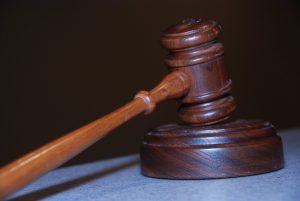 In Commonwealth v. Carter, the Supreme Judicial Court "conclude[d] that the evidence [at the jury-waived trial] was sufficient to support the judge's finding of proof beyond a reasonable doubt that the defendant, who was a juvenile at the time, committed involuntary manslaughter as a youthful offender" by verbally coercing her eighteen year old boy friend to commit suicide.
The background was as follows. On July 12, 2014, the victim "committed suicide by inhaling carbon monoxide that was produced by a gasoline powered water pump located in [his] truck." The defendant and the victim "rarely saw each other in person, but they maintained a long-distance relationship" through text messages and cell phone conversations. "A frequent subject of their communications was the victim's fragile mental health, including his suicidal thoughts. Between October 2012 and July 2014, the victim attempted suicide several times by various means." In each instance, he "abandoned [the] attempt or sought rescue. At first, the defendant urged the victim to seek professional help for his mental illness." Later, however, she assisted the victim in planning "how, where, and when he would [kill himself], and downplayed his fears about how his suicide would affect his family. She also repeatedly chastised him for his indecision and delay." "In the days leading to July 12, 2014, the victim continued planning his suicide, including by securing a water pump that he would use to generate carbon monoxide in his closed truck. On July 12, the victim drove his truck to a local store's parking lot and started the pump. While the pump was … filling the truck with carbon monoxide, the defendant and victim were in contact by cell phone…. There is no contemporaneous record of what [they] said to each other during those calls. The defendant, however, sent a text to a friend at 8:02 p.m., shortly after the [last] call: 'he just called me and there was a loud noise like a motor and I heard moaning like someone was in pain, and he wouldn't answer when I said his name….' And at 8:25 p.m., she again texted that friend: 'I think he just killed himself.'…. Weeks later, on September 15, 2014, she texted the … friend again, saying in part: 'I failed [the victim] I wasn't supposed to let that happen…. [H]is death is my fault like honestly I could have stopped him I was on the phone with him and he got out of the [truck] because it was working and he got scared and I fucking told him to get back in … because I knew he would do it all over again the next day and I couldn't have him live the way he was living anymore I couldn't do it I wouldn't let him.' The judge found that the victim got out of the truck, seeking fresh air, in a way similar to how he had abandoned his prior suicide attempts[,]" but that the defendant "instructed him to get back in, knowing that it had become a toxic environment and knowing the victim's fears, doubts, and fragile mental state. The victim followed that instruction. Thereafter, the defendant, knowing the victim was inside the truck and that the water pump was operating … took no steps to save him. She did not call emergency personnel, contact the victim's family, or instruct him to get out of the truck. The victim remained in the truck and succumbed to the carbon monoxide. The judge concluded that the defendant's actions and her failure to act constituted … wanton and reckless conduct that caused the victim's death," i.e., involuntary manslaughter.
In its decision, the SJC ruled that, contrary to the defendant's argument on appeal, the evidence was sufficient to support her conviction of involuntary manslaughter. Moreover, the Court rejected the defendant's contention "that her conviction … violated her right to free speech under the First Amendment and art. 16 [of the Massachusetts Declaration of Rights]." "The defendant cannot escape liability just because she happened to use 'words to carry out [her] illegal [act].' [Commonwealth v. Johnson, 470 Mass 300,] 309 [2014], quoting United States v. Barnett, 667 F.2d 835, 842 (9th Cir. 1982)." "Indeed, the United States Supreme Court has held that 'speech or writing used as an integral part of conduct in violation of a valid criminal statute' is not protected by the First Amendment. Giboney [v. Empire Storage & Ice Co.], 336 U.S. [490,] 498 [1949]."
The facts of this case are fraught with both legal and ethical issues. If you or a loved one is charged in a similarly sensitive case, you will need a criminal defense attorney who will stand up and protect your rights, even if the public may find the allegations disturbing or distasteful.  Attorney Daniel Cappetta is ready, willing, and able to protect his clients' rights, no matter what challenges or charges they might be facing.  Call him for a free consultation.