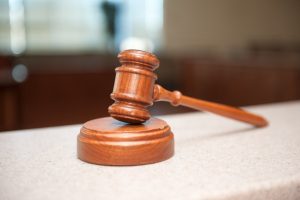 In Commonwealth v. Pina, the Supreme Judicial Court affirmed the defendant's conviction of first degree murder, ruling that although the judge erroneously deprived the defendant of two peremptory challenges, the error was not prejudicial and therefore did not require reversal.
The background was as follows. During jury selection at the defendant's trial, "[t]he judge decided to empanel sixteen jurors. As a result, each party was entitled to sixteen peremptory challenges…. On the final day of the three-day empanelment," after the defendant exercised his fourteenth peremptory challenge and therefore had two remaining, "[t]he judge mistakenly informed defense counsel, 'That takes care of all
your challenges.'" Thereafter, when the judge seated additional jurors (no. 69 and no. 80), the defendant "did not object to the jurors … or raise a challenge for cause." On appeal, he contended that he was denied a fair trial by the judge's miscalculation of the number of preemptory challenges that had been exercised by defense counsel.
In its decision, the SJC stated that although there was "no dispute … that the defendant was deprived of the right to exercise two peremptory challenges," he is not entitled to a new trial. The Court acknowledged that in Commonwealth v. Wood, 389 Mass. 552, 564 (1983), "we stated that 'the erroneous denial of the right to exercise a peremptory challenge is reversible error without a showing of prejudice.'…. Nonetheless, we also have held that the purposes underlying the 'award and exercise of a peremptory challenge' are satisfied where no person is seated as a juror 'against whom the defendant could claim suspected or perceived bias, and no person against whom he had exercised or attempted to exercise a peremptory challenge.' See [Commonwealth v.] Bockman, 442 Mass. [757,] 763 [2004]." Here, stated the Court, "[t]he defendant has not shown a violation of his right to an impartial jury. He did not object when the judge advised him that he had exhausted his peremptory challenges. He did not argue at trial, in his [subsequent] motion for a new trial, or [in this] appeal, that he would have used a remaining peremptory challenge to exclude either juror no. 69 or juror no. 80. Indeed, the defendant did not contend that juror no. 69 or juror no. 80 [was] partial or biased, and did not otherwise voice any dissatisfaction with these jurors…. In addition, the defendant received all of the rights afforded by State law. At the time of the defendant's trial, G.L. c.234, §32, provided, 'No irregularity in … [the] empanelling of jurors shall be sufficient to set aside a verdict, unless the objecting party has been injured thereby or unless the objection was made before the verdict.'…. [As] the defendant has not shown that he was injured by the deprivation of the two peremptory challenges, and he did not object prior to the verdict," "[t]here was no prejudice."
If you or a loved one is charged with a criminal offense and planning to go to trial, it is critically important that jury empanelment is conducted properly.  To ensure that you are afforded all of your rights during jury selection, you will need a skilled and experienced attorney who is well versed in the law and who has substantial trial experience. Attorney Daniel Cappetta has successfully taken many cases to trial and works zealously to make sure that all of his clients' rights are protected, both during jury empanelment and during the entirety of the trial. Call him today for a free consultation.