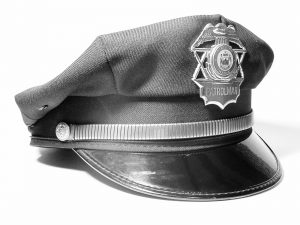 In Commonwealth v. Woollam, the Supreme Judicial Court ruled that the unauthorized presence of police officers during the grand jury proceedings did not create a substantial likelihood of a miscarriage of justice and affirmed the defendant's convictions for first degree murder and a related offense.
The background was as follows. The victim was shot to death in the apartment out of which he "ran a large-scale drug operation." At the time of his death, he had two 'employees,' [including] the defendant, who delivered marijuana to customers and collected the money." The defendant was arrested in connection with the killing. "During the Commonwealth's presentation to the grand jury in support of indictments against the defendant, one or both of two police officers involved in the investigation were present in the grand jury room for most, if not all, of the witnesses' testimony. [In his appeal,] [t]he defendant contend[ed] that the error, conceded by the Commonwealth, require[d] not only the vacatur of his convictions but also the dismissal of the indictments under the United States Constitution and the Massachusetts Declaration of Rights."
In its decision, the SJC stated, "The presence of an unauthorized person before a grand jury will void an indictment where a defendant challenges that indictment prior to trial." Here, however, the defendant only raised the issue on appeal, after he went to trial and was convicted. Under such circumstances, where a defendant "failed to raise the issue until after he was convicted, the indictments will be voided only where he can show that the 'grand jury irregularity caused a substantial likelihood of a miscarriage of justice in the trial jury's verdict[s].' [Commonwealth v.] Holley, [476 Mass. 114,] 119-120 [2016]." The Court opined that "[h]ere, as in Holley, the defendant has not demonstrated that the presence of unauthorized parties in the grand jury room led to a substantial likelihood of a miscarriage of justice…. He has not alleged that the presence of the police officers caused grand jury witnesses to feel 'coerced or intimidated.' Id. [at 120]. Many of the witnesses before the grand jury were also witnesses at trial, where they were subject to the defendant's cross-examination, and none of the grand jury testimony was admitted substantively at trial. Finally, the petit jury convicted the defendant based on the standard of beyond a reasonable doubt — a much more stringent standard than the probable cause standard required for an indictment."
When to raise specific issues, file motions, and make other strategic decisions may have a substantial impact on the outcome of a case, as it clearly did for the defendant in this case. Attorney Daniel Cappetta has successfully represented many clients on criminal cases, and on appeal. He is extremely experienced and knows when to raise particular issues so that his clients' rights are properly protected and any appellate issues are properly preserved. Call him for a free consultation today.