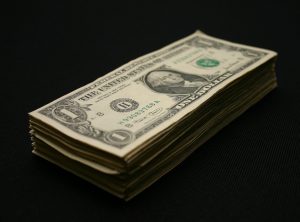 In Commonwealth v. Vallejo, the Supreme Judicial Court vacated the judge's order requiring that the defendant pay restitution because the judge's findings were inadequate as to whether the defendant had sufficient resources to fulfill that obligation.
The background was as follows. "The defendant … admitted to facts sufficient for a finding of guilty of operating a motor vehicle while under the influence of intoxicating liquor…. Her operator's license was suspended, and she received a continuance without a finding for one year, with probationary conditions including payment of $140 in restitution. The defendant appealed, claiming In its decision, the SJC "conclude[d] that the judge failed to make adequate findings to support an order of restitution." The Court stated, "Before any such order may be entered, … 'the judge must determine the amount the defendant is able to pay.'…. Commonwealthv. Henry, 475 Mass. 117, 121 [] (2016)."
"In this case, the defendant testified that she lived in low income housing, that she was not currently working because of a back injury, and that she had no income. Although the judge's findings referenced the back injury, they do not indicate that the judge sufficiently considered, as required, the matter of 'the financial resources of the defendant, including income and net assets, and the defendant's financial obligations, including the amount necessary to meet minimum basic human needs such as food, shelter, and clothing for the defendant and … her dependents.' [Id.] at 126. To be sure, the defendant bore the burden of persuasion, but the judge's findings were inadequate to support the conclusion that the defendant had an ability to pay restitution." Therefore, the Court vacated the restitution order "and remand[ed] the case to the trial court for reconsideration of the question of restitution."
If you or a loved one has an order of restitution that is beyond your ability to pay, or if you are facing a violation of probation because of an inability to pay restitution, you will need an attorney who can help you have the order reevaluated under Henry, and/or present an argument to the court that a non-willful failure to pay should not be considered a probation violation. Attorney Daniel Cappetta is a skilled and experienced attorney who is well versed on the law, and prepared to use the Henry decision to help his clients in any and all ways necessary and possible. Call him for a free consultation today.