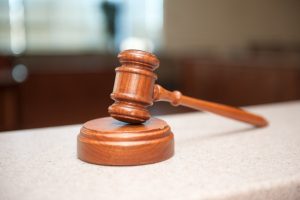 In Commonwealth v. Cruz, the single justice affirmed the Commonwealth's petition pursuant to G.L. c.211, §3, ruling that the discovery order from which the Commonwealth sought relief was erroneous because it ordered the prosecution to disclose information over which it did not have control.
The background was as follows. The defendant is charged in the BMC with various firearm and drug offenses. "[A] judge in that court granted in part [the defendant's] motion for discovery from the Commonwealth, including a request … that the Commonwealth produce [d]ocuments and information concerning whether [the Boston Police Department] has ever admonished, disciplined, investigated, [or] reprimanded the police officer who drafted the search warrant affidavit in [the defendant's] case. At the hearing on the motion, the judge made clear to the prosecutor that in [her] view that mean[t] personally looking through [internal affairs division] materials, personnel files of this officer, and finding out from supervisors whether there's anything of that nature. The Commonwealth sought reconsideration of the order insofar as it purported to require the prosecutor, pursuant to Mass. R. Crim. P. 14, … to review files not in the Commonwealth's possession, custody or control." The motion judge denied the request for reconsideration, and the Commonwealth then sought relief from a single justice … pursuant to G.L. c.211, §3. After a hearing, the single justice allowed the Commonwealth's petition, reasoning that "[h]ere, as in Commonwealth v. Wanis, 426 Mass. 639, 644 (1998), the judge erred in ordering discovery pursuant to rule 14 of records of the internal affairs division of a police department against a prosecutor who did not have possession, custody, or control of any of the requested information." Commonwealth v. Rodriguez, 426 Mass. 647, 648 (1998). The defendant appealed.
In its decision, the SJC stated, "[T]he single justice properly vacated … the discovery order to the extent [that] it require[d] the prosecutor assigned to the case to look through the internal affairs division file and/or other personnel files of the Boston police officer who wrote the search warrant affidavit, where such materials were not in the possession, custody, or control of the Commonwealth." The Court noted that the defendant "is not necessarily foreclosed from seeking additional materials from the Boston Police Department through a motion pursuant to [Mass. R. Crim. P.] 17, provided that he can meet the applicable legal standard under that rule. See Wanis, 426 Mass. at 643-644[;] … Commonwealth v. Dwyer, 448 Mass. 122, 139-147 (2006)[]; Commonwealth v. Lampron, 441 Mass. 265, 268 (2004)."
Discovery motions are an extremely important part of the pre-trial process and must be properly litigated by an experienced attorney.  If you or a loved one is charged with a crime, you will need an attorney who is well versed in the law and who knows how to zealously litigate all appropriate discovery issues.  Attorney Daniel Cappetta is such an attorney.  Call him today.