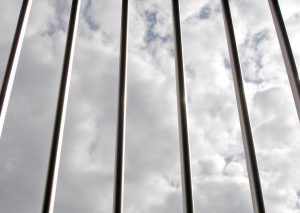 The Supreme Judicial Court recently came to a disappointing conclusion in Commonwealth v. Baez.  In the case, the SJC ruled that juvenile delinquency adjudications for violent offenses may serve as predicate offenses for enhanced penalties for adults convicted under G.L. c.269, §10G, the armed career criminal act (ACCA).
The background was as follows. "At age eighteen, the defendant … was indicted for a violation of G.L. c.269, §10(a), unlawful possession of a firearm. If convicted, and if he had no qualifying convictions for sentence enhancement, he would 'be punished by imprisonment … for [no] more than five years.'" However, "[t]he defendant had twice been adjudicated delinquent for crimes of violence as defined by the Legislature; therefore, the Commonwealth charged the defendant with violating §10G," which "mandates enhanced sentencing for adults who violate G.L. c.269, §10(a), (c), or (h), and have 'been previously convicted of a violent crime or of a serious drug offense.' G.L. c.269, §10G (a)-(c)…. Here, the Legislature imported the definition of 'violent crime' from G.L. c.140, §121, which includes 'any act of juvenile delinquency involving the use or possession of a deadly weapon that would be punishable by imprisonment for such term if committed by an adult.' See Commonwealthv. Anderson, 461 Mass. 616, 631, cert. denied, 568 U.S. 946 (2012)." "While the defendant's current case was proceeding, a judge in the Superior Court raised sua sponte the issue whether using juvenile adjudications to enhance sentencing in the same manner as adult convictions violated due process rights and protections under the Eighth Amendment." The judge reported the question "[w]hether in light of Millerv. Alabama, [567 U.S. 460 (2012)], a juvenile adjudication may be used as a predicate offense for enhanced penalties under G.L. c.269, §10G."
In its decision, the SJC answered the reported question in the affirmative. The Court stated, "We applied Miller's holding in Diatchenko[v. District Attorney for the Suffolk Dist.], 466 Mass. [655,] 671 [2013,] [S.C., 471 Mass. 12 (2015)], and 'conclude[d] that the discretionary imposition of a sentence of life in prison without the possibility of parole on juveniles who are under the age of eighteen when they commit murder in the first degree violates the prohibition against "cruel or unusual punishment[]" in art. 26 [of the Massachusetts Declaration of Rights].' Miller, Diatchenko, and their progeny are controlling when evaluating the constitutionality of juvenile sentencing, but merely inform our understanding of the proportionality of adult punishment…. We reached our conclusion in Diatchenko, in part, by considering the 'unique characteristics of juvenile offenders.' [Id.] at 671. Here, however, those characteristics are not relevant because the defendant is an adult. If convicted, he would not be punished for his juvenile activity. He would be punished for violating the law as an adult while having two applicable juvenile adjudications on his record." The Court endorsed the Commonwealth's contentions that "'[m]ore severe sentences are justified by recidivism'" and "that the purpose of the ACCA's enhanced sentencing scheme is to achieve the penological goals of deterrence and incapacitation. Each is a justifiable objective of incarceration under the Eighth Amendment and art. 26."
This is an extremely disappointing decision, which highlights all the more clearly why it is critical for any and all juveniles to have an experienced and skilled attorney to represent them.  If you or a loved one is a juvenile charged with an offense that could pose as a predicate for the ACCA, it is of the utmost importance that you have an attorney who will zealously advocate for the best outcome possible, and protect you from the potential future consequences of an ACCA charge. Attorney Daniel Cappetta has a robust juvenile practice and knows how to get the best results for this vulnerable group of clients.  Call him today for consultation.