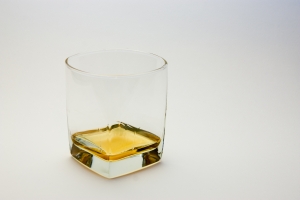 In today's Metrowest Daily News online edition I read a story about James Ewing of 109 Wilkinson Glen Road in Medfield. Mr. Ewing apparently had three passengers in his car in the early morning hours of March 10th. While driving on South Street in Holliston police allege that Mr. Ewing lost control of his motor vehicle and crashed into a utility pole. According to the article crews worked throughout the day yesterday to replace the damaged pole and wires.
The article offers few details on what actually happened when the police arrived on the scene, but the officer quoted in the article made it clear that they believe Mr. Ewing was speeding at the time of the accident. He also indicated to the reporter that Mr. Ewing will be charged with DUI (or Operating Under the Influence as it is called in Massachusetts) and Negligent Operation of a Motor Vehicle. Because the charge is being filed out of Holliston, James Ewing will be prosecuted in Framingham District Court.
Because the article offers almost no details on what police observed when they approached Mr. Ewing at the scene of the accident, it is difficult to guess how his case might proceed. However, there are some details in the article that could foreshadow more serious consequences for Mr. Ewing than the average first offense DUI.
First offense DUIs are serious enough on their own. If a person is found guilty at trial or enters into a plea deal there can be lengthy loss of license as well as a period of probation, and the possibility of jail time. In addition a first offense DUI can raise your insurance rates, and result in the creation of a criminal record.
From the article it appears possible that police may try to enhance Mr. Ewing's charge to an OUI causing serious bodily injury. Although the article indicates that at the moment Mr. Ewing is only charged with first offense DUI, prosecutors will typically wait until the case progresses to enhance the charge to OUI causing serious bodily injury. The article makes it clear that none of the passengers are suffering from life threatening injuries, however if prosecutors learn that any of the passengers suffered a broken bone, or some other serious injury, they will likely take a out a new complaint for OUI serious bodily injury. One unpublished decision by a Massachusetts Appeals Court even suggested that a mere broken pinky finger is enough to constitute a serious bodily injury under Massachusetts law.
OUI with serious bodily injury is a more serious charge because if prosecutors can prove the case beyond a reasonable doubt there is a mandatory minimum jail sentence of 6 months. This sentence cannot be suspended and no parole is possible. If convicted, a defendant must spend every day of the 6 months in jail. The maximum penalty if the case were to be indicted and prosecuted in the Superior Court would be 10 years in state prison.
The article mentions that the State Police Collision Analysis and Reconstruction Unit (C.A.R.S. Unit) is involved in the investigation. This detail does not bode well for Mr. Ewing, as the C.A.R.S. Unit does not usually get called to the scene by local law enforcement unless they believe there is a seriously injured party in the crash.
Although this article paints a bleak picture for Mr. Ewing it is far from certain what will happen with his criminal case. He may very well be exonerated of any wrong doing. The article indicates that all four people in the car were able to exit on their own by the time police arrived. This may indicate they did not have serious injuries, but the article doesn't go into detail on that point. Additionally, if all four were out of the car when the police arrived no police officer observed who was in the drivers seat immediately after the accident. As part of their case prosecutors will have to prove that Mr. Ewing was driving during the accident, and that may be difficult to do depending on the details of the police investigation. Also, from the report it appears Mr. Ewing went directly to Leonard Morse Hospital in Natick from the scene of the accident. Often when immediate medical treatment is necessary police do not have the opportunity to perform field sobriety tests, or a breathalyzer. Without either of these kinds of evidence it can be difficult for police to build a case against a defendant that will stand up to the scrutiny of the trial process.

If you or a loved one has been charged with OUI or OUI serious bodily injury in the Framingham area you need a Framingham DUI defense lawyer who will fight for your rights and protect your future. As a former prosecutor I became intimately familiar with the police and prosecutorial procedures used to build DUI cases against defendants. Now as Framingham DUI defense attorney I use that knowledge and my skills as a trial attorney to fight for my clients and clear their names. All potential clients are offered a free consultation. At a free consultation I will go through the details of your case with you step by step. We will discuss your potential defenses, as well as strategies that can be employed in your case. You will also be given a quote on the legal fee for your case. That quote represents a guarantee and you will never be required to pay more than the initial quote. There are no high pressure sales tactics, and you will know the total legal fee BEFORE you make a decision to hire me. I work on nights, weekends, and most holidays, so please feel free to call immediately at (508) 762-4540 or contact me directly using the form on this website.