December 4, 2013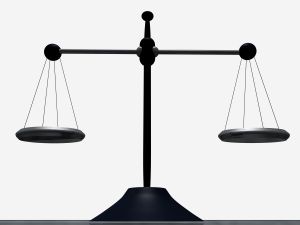 For a criminal charge to issue against an individual, a police officer must submit an application to the court for a criminal complaint. The application includes the alleged facts and the charges sought. A clerk magistrate then reviews the application to determine whether there is a sufficient basis for the complaint to issue. The specific legal standard is whether the information presented to the clerk magistrate establishes probable cause to believe that the individual committed a particular crime. If the clerk magistrate finds that there is probable cause, the complaint issues and the individual charged is brought to court and is arraigned on the charges.

An arraignment essentially consists of the court notifying the person of the charges, a plea of not guilty entering, and a bail argument. Once a person has been arraigned, the charge is entered onto the person's Criminal Offender Record Information (CORI) or, in the case of juveniles, Court Activity Record Information (CARI). Following the arraignment, the case proceeds through the pre-trial process, and ultimately to some sort of resolution, such as a trial, a dismissal, or a plea. The pre-trial process may include a motion to dismiss on the ground that the application for the complaint lacked sufficient probable cause, and therefore the clerk magistrate should not have issued the complaint.
When a motion to dismiss for lack of probable cause is brought, the judge must review the information presented to the clerk magistrate and make his or her own determination as to whether the information was sufficient to establish probable cause. Even where a person wins a motion to dismiss, however, the charge remains on the person's CORI or CARI. Further, although public access to a person's CORI/CARI is limited, certain institutions, such as courts, public housing authorities, and certain employers, do have access to CORI/CARI information. Therefore, institutions with such access are able to see that a person has been charged with a crime, including the specific charge, even if the charges are ultimately dismissed for lack of probable cause.
Continue reading "SJC Holds that Juvenile Court Judges May Allow Motion to Dismiss Prior to Arraignment" »