May 14, 2013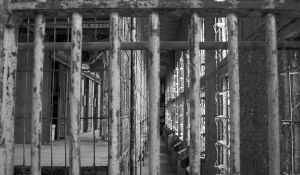 According to the MetroWest Daily News, Brooke Uttley, 23 of Haverhill, was reportedly seen drinking at a Framingham bar on Friday April 12th, which violates the terms of her personal recognizance release. Uttley is accused of crashing her car on December 3, 2011 and killing a fellow Framingham State University student Ashley Donahue while drunk. Uttley was released on personal recognizance, but given a condition of release that she consume no alcohol. Uttley is now being held without bail until her next court day.
Uttley is facing charges of vehicular homicide, as well as driving under the influence of liquor, causing serious bodily injury and driving to endanger. Uttley was allegedly drunk when she crashed her Honda Civic carrying four other people into a telephone pole on Badger Road in Framingham around 2:20 a.m. on December 3, 2011. Her blood alcohol level was reportedly .10 at the time of the crash, over the legal limit of .08.
Uttley allegedly ordered the drinks that she consumed before the accident from the same TGI Fridays in Framingham at which she was seen drinking on Friday. An officer who patrols Route 9 allegedly recognized Uttley and noticed she was drinking. Uttley reportedly stated that she was drinking cranberry juice; however, the bartender and Uttley's friend allegedly stated that she was drinking a cranberry and vodka drink. The bartender also allegedly stated that Uttley had ordered the same drink at the bar the week before that. The probation department reportedly issued an arrest warrant, and police arrested Uttley the next day in Haverhill.
Uttley's lawyer, Paul J. Andrews, has stated that Uttley was not purposefully drinking alcohol but had ordered a cranberry juice. However, he said that the bartender was mistaken because the bar was loud and may have served Uttley liquor in the drink accidentally. Andrews also stated that Uttley did order a drink with alcohol the week before but that it was for a friend. The judge, however, was not persuaded. Uttley will be held for 60 days in MCI-Framingham until her trial in June. The judge made the order without prejudice, which means that Uttley can appeal the decision. Uttley is also due in Middlesex Superior Court for a status hearing.
Uttley's story is an important reminder of how seriously courts take the conditions placed upon defendants when they are released on probation, bail or personal recognizance. If your or a loved one is worried that you may have violated the terms of your probation or the conditions of your release between court dates, consulting your attorney is an important step to making sure that you remain in good standing with the court. Being arrested for violating the court's orders can be a stressful situation, and can often result in your being looked upon unfavorably by the court at your next court date or in the future if you find yourself in court again. However, conditions that are placed upon defendants can often be confusing or difficult to follow. An experienced attorney may work with the judge or the probation department to make conditions more manageable. Being on top of the situation with your attorney is usually the best course of action.
Continue reading "Haverhill Woman Accused of Violating Court Order" »