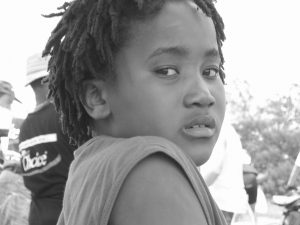 In Commonwealth v. Childs, the Appeals Court affirmed the defendant's convictions of indecent assault and battery and indecent assault and battery on a child.  In its decision, the Appeals Court ruled that the judge properly admitted evidence of uncharged misconduct by the defendant toward the complainant, in order "to show the nature of the relationship" between them and the absence of accident.
The background was as follows. The defendant was a close friend of the complainant's family "and had been a part of the [complainant's] life since her infancy." The complainant alleged that the defendant sexually abused her over the course of seven years, starting when she was five or six years old. "The charged acts, which occurred in Middlesex County, happened at the beginning and the end of [the seven-year] period." For some time between the dates of those acts, the complainant's family lived in Hamden County. The complainant alleged that there, too, the defendant sexually abused her. The defendant was not charged with the commission of those offenses. At the defendant's trial, the judge admitted the complainant's testimony as to the defendant's uncharged misconduct. On appeal, the defendant challenged the admission of that evidence.
In its decision, the majority of the Appeals Court panel "conclude[d] that the judge properly allowed the Commonwealth to present evidence that the abuse [of the complainant] continued during the period in which the family lived outside Middlesex County to show the nature" of   the "continuous abusive relationship" between the defendant and the complainant. In the majority's view, if the jury had "been left with the false impression that the defendant had molested the [complainant] once when she was five or six years old and then not again until she was a teenager, her testimony would make little sense." Moreover, stated the majority, the evidence of uncharged misconduct "was relevant for another purpose…. Based on the defendant's statement to the police that there was "'a possibility'" that he had inadvertently "'brushed up against'" the complainant, the judge, at the defendant's request, gave an accident instruction. "The [complainant's testimony as to] continuous abuse, of course, was powerful evidence rebutting the claim of accident, another proper use for [evidence of] uncharged conduct." Finally, stated the majority, any prejudicial effect caused by this evidence would have been modest, as "the bulk of the [complainant's] testimony and all four Commonwealth exhibits concerned the charged conduct."
If you or a loved one is charged with a sex offense you will need a defense attorney who is willing to zealously to defend you.  Attorney Daniel Cappetta has successfully represented many individuals charged with offenses similar to those faced by the defendant in this case.  He never shies away from a challenge and gets the best possible outcomes for all his clients. Contact him today for a free consultation.