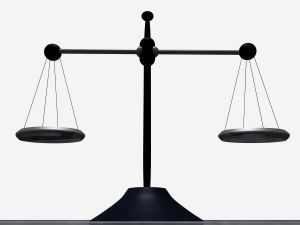 In a recent case – Commonwealth v. Zoe – the Appeals Court vacated the Boston Municipal Court judge's order requiring that certain criminal records pertaining to the defendant — that were sealed pursuant to G.L. c.276, §100A — be "unsealed."
The background was as follows. "In March 1997, the defendant and his then- roommate apparently got into an altercation, and in April of that year they each pursued criminal charges against the other in the Boston Municipal Court. The charges against the defendant were dismissed. Almost two decades later, the defendant applied to the Board of Registration in Medicine (board) for a medical license. On his application, the defendant disclosed four sets of criminal charges he previously had faced, but he did not mention the charges stemming from the roommate incident (April 1997 charges). The board issued the defendant a medical license notwithstanding the prior charges he had disclosed. However, when the board subsequently learned of the April 1997 charges — which had not yet been sealed — it commenced an investigation into whether the defendant's failure to disclose them on his application warranted enforcement…. [I]n November 2015, the defendant filed a motion on the closed criminal docket requesting that the April 1997 charges be sealed for 'good cause' pursuant to G.L. c.276, §100C)…. [A] Boston Municipal Court judge allowed the defendant's request and ordered the records of the April 1997 charges sealed. The defendant subsequently separately requested that the records be sealed by the Commissioner of Probation (Commissioner) pursuant to the automatic sealing procedures of G.L. c.276, §100A. Because the April 1997 charges met the qualifying criteria set forth in §100A, the Commissioner allowed the sealing of the records pursuant to that section. As the board acknowledges in its brief, '[t]he Commissioner is required to seal the criminal records automatically under G.L. c.276, §100A[,] if the individual meets the objective statutory requirements.'
The board eventually learned that the April 1997 charges had been sealed, and it concluded that this potentially could interfere with its enforcement efforts. Accordingly, it decided to request that the records be 'unsealed' on the grounds that the defendant had not disclosed the pendency of the board's investigation when he had asked the judge to seal them pursuant to §100C. The board did not file an original action against the District Court or the Commissioner seeking such relief. Instead, without moving to intervene, the board simply filed a motion to that effect on the closed criminal docket. There is no indication in the record that the board notified the Attorney General, the District Attorney, or the Commissioner that it was taking such action. The defendant … opposed the board's motion [to unseal the records], arguing that: (1) there is no procedure through which the board — a third party to the sealing process — can request that sealed records be unsealed, [and] (2) in any event, the records independently were sealed pursuant to the automatic provision in §100A….Nevertheless, the judge allowed the board's motion and issued an order that on its face appears to order that the records of the April 1997 charges be unsealed." The defendant appealed.
In its decision favorable to the defendant, the Appeals Court stated, "Sections 100A and 100C [of G.L. c.276] set forth independent paths through which a defendant may seek to have criminal records sealed. See Commonwealth v. Pon, 469 Mass. 296, 298-306 (2014) (distinguishing automatic sealing provisions of §100A from discretionary sealing provisions of §100C). Where, as here, the charges at issue meet the criteria of §100A," including the requirement that a specified amount of time has passed since the last activity in the case, "a defendant is entitled to have the records sealed and need pursue only ministerial approval from the Commissioner" (who "'shall' seal the records. §100A.") "The judge had no authority to override the terms of the statute providing for such automatic sealing. Assuming arguendo that the judge retained authority to reconsider his earlier decision to have the charges sealed pursuant to §100C, whether he should do so was no longer of any consequence once the charges independently had been sealed pursuant to §100A…. Because the Commissioner already had sealed the April 1997 charges pursuant to §100A by the time the board filed its motion [to unseal the records], that motion was moot from its inception. Accordingly, we vacate the order allowing it."
A criminal record – no matter how remote in time – may have significant and lasting consequences.  If you or a loved one is interested in the possibility of sealing a record, you will need a skilled and experienced attorney to explain your options and help guide you through the process  Attorney Daniel Cappetta has successfully helped many clients in similar situations to the defendant in this case.  Put his expertise to work for you and call for a free consultation today.