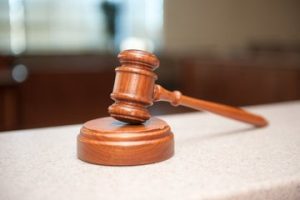 In Commonwealth v. Crayton, the Appeals Court reversed the defendant's convictions of possession of child pornography because the judge erroneously "deprived [the defendant] of eight peremptory challenges to which he was entitled during the first phase of the [bifurcated] trial."
The background was as follows. A "grand jury returned two indictments charging the defendant … with possession of child pornography…. [Because] [h]e was charged as a subsequent offender …, he faced imprisonment for 'not less than five years.' G.L. c.272, §29C(vii)." "At the beginning of the first phase of the trial, the defendant requested twelve peremptory challenges, or more, depending on the number of jurors seated. Although the Commonwealth agreed that the defendant was entitled to additional peremptory challenges, the judge nonetheless denied the request and allotted each side six peremptory challenges for a jury of fourteen (twelve plus two alternates). The defendant objected and renewed his objection during the empanelment process when, after having exercised five peremptory challenges, he sought additional challenges to exclude Jurors 50, 61, and 48. [Defense] counsel's reasons for wanting to exclude these three jurors were as follows. Juror 50, a Baptist minister, hesitated when asked whether he would be willing to look at the evidence in order to decide whether it constituted pornography…. Juror 61 worked" as a university librarian, which was of concern to counsel because the charged "offenses allegedly occurred in a library…. Lastly, as to Juror 48, … counsel observed that the juror's brother was a law enforcement officer and, although Juror 48 ultimately stated that he would not believe a police officer over another witness, he also stated that he trusted his brother…. [C]ounsel … [stated] that she would exclude all three jurors if she could. The defendant then used his sixth and last peremptory challenge to remove Juror 50, the Baptist minister. Jurors 61 and 48 remained seated. When the judge asked the parties whether they were content with the jury, … counsel stated, 'I don't have any more challenges'" and "requested extra challenges."
After the jury convicted the defendant on the underlying charges, "a second jury was empanelled for the second phase of the trial and the judge allotted each side fourteen peremptory challenges." That jury "convicted [the defendant] of the second and subsequent offense portion of the first indictment." On appeal, the defendant claimed that he was "entitled to a new trial because the trial judge erred in … allotting to each side six peremptory challenges instead of fourteen [during] the first phase of the trial."
In its decision, the Appeals Court ruled that "[b]ecause fourteen jurors were seated pursuant to Mass.R.Crim.P. 20(d)(1), … and the defendant was charged with a 'crime punishable by imprisonment for life,' rule 20(c)(1), he was entitled to fourteen peremptory challenges [twelve plus an additional one for each of the alternate jurors]. Commonwealthv. Berardi, 88 Mass. App. Ct. 466, 469-470 (2015)…. Where … the [judge's] error [in allotting only six peremptory challenges] was preserved, a new trial is required" without any showing of prejudice.
On the issue of prejudice, the Appeals Court noted that "[G.L.] c.234 was in full force and effect at all times pertinent to this appeal; the statute was subsequently repealed…. [Now] a defendant seeking to overturn his conviction on the basis of defects in the empanelment process must both timely object and show that he was prejudiced by the procedure. See G.L. c.234A, §74."
The ability and right to seat a fair and impartial jury is one of the most crucial rights a defendant has at trial.  If you or a loved one is charged with a crime, it is critical that you have any attorney who is familiar and up to date on all aspects of the law, including jury empanelment, who will raise the appropriate objections, and who knows how to properly preserve the issue. Attorney Daniel Cappetta has successfully tried numerous cases and always makes sure all of his client's rights are protected.  Call him for a free consultation today.