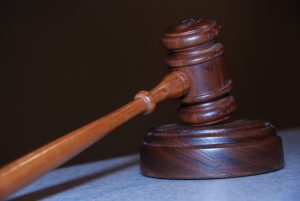 According to a recent article on Masslive.com, the Massachusetts Sentencing Commission recently held a public hearing on the possibility of changing state sentencing guidelines. The hearing addressed a number of sentencing related topics, including whether Massachusetts should impose a period of mandatory supervised release on all individuals who are released from jail.
Advocates against the imposition of a such a release argued that it would be setting these released individuals up for failure because sufficient services necessary to help inmates return to society simply do not exist. The chief counsel of the public defenders specifically told the sentencing commission that mandatory supervised release would not work unless the infrastructure and services to help people succeed were put in place.
Although state policy makers have had discussions about abolishing mandatory minimum sentences for non-violent drug offenses, the sentencing commission is considering significantly broader changes to sentencing guidelines that could include both changing mandatory minimums, as well as a wide range of other modifications. Examples of the changes being considered include:
instructing judges who must determine a sentence not to consider past convictions if a person has gone for eight or 10 years since the end of their last sentence without a new conviction
adopting guidelines telling judges not to consider misdemeanors committed by juveniles as part of the criminal history used to determine an adult sentence
creating an offense level of zero in the sentencing guidelines – essentially, labeling something a crime but not recommending a sentence of incarceration, probation or fines
limiting the length of probation supervision and the length of sentences for probation violations
creating a "safety valve" where a defendant is facing a mandatory minimum sentence which would allow a judge to can give someone a sentence that is below the mandatory minimum under certain circumstances
According to the article, the commission's hearing revealed widespread agreement that there are problems with the criminal justice system, resulting in high recidivism rates as released prisoners have trouble reintegrating into society. Despite the agreement on this problem as a whole, however, the article states that there appears to be little to no agreement as to how to successfully address the issue and what the best resolution is.
Boston Police Commissioner William Evans and Boston's director of public safety recognized the fact that an overwhelming number of criminal cases stem from addiction and mental health problems. Commissioner Evans specifically stated that law enforcement "can't arrest [its] way out of the issues [it] face[s], especially when talking about a subject as significant as the public health crisis of substance abuse."
The hearing also revealed much disagreement regarding any provision directing judges to ignore past convictions if a defendant had years of good behavior generated some disagreement. While the chief counsel for the public defenders and the director of the racial justice program at the ACLU both agree that this would be beneficial and allow people to truly escape a distant past, prosecutors do not necessarily concur. One District Attorney argued that past offenses can indicate future behavior and should always be considered in sentencing.
Additional proposals were made, including decriminalizing minor offenses, like shoplifting, trespassing or driving after a license suspension, as well as investing in services to help people that are released to avoid reoffending.
The type of sentencing options available in Massachusetts and what factors the court may consider in imposing a sentence are a critical part of each criminal case. If you or a loved one is facing the possibility of a sentence, you will need a defense attorney who is aware of any changes made by the sentencing commission, and who can help you use the changes to your advantage. Attorney Daniel Cappetta can explain the current state of the law, explain any potential changes to the law, and assess how it applies to your case. Call today for a free consultation.