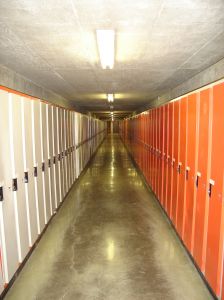 Police conducted an unannounced drug sweep on Friday, June 14th at Algonquin Regional High School, according to an article in the MetroWest Daily News. The sweep was conducted by police from both Northborough and Southborough Police Departments, as well as Massachusetts State Police K-9 handlers with their drug detection dogs.
In one boy's locker at Algonquin Regional High School, police reportedly found marijuana in a package. The boy was then reportedly called out of class, and police found more marijuana concealed in foil wrappers in his backpack. The student was charged with possession of a Class D controlled substance with intent to distribute.
The sweep was reportedly part of a larger school safety initiative. Police announced on February 11th that drug searches would be forthcoming. The first drug search occurred on March 14th. Students were reportedly aware of the date and time that the drug search would occur. Police also reportedly announced that criminal prosecution would follow any illegal drugs that were found, and announced to students that future unannounced drug searches would occur, as well. Friday's drug search was reportedly the first unannounced drug search conducted at the school.
Laws concerning marijuana have become increasingly muddled throughout Massachusetts and much of the rest of the country. Efforts to legalize marijuana have left many laws in conflict at the state and federal levels. Additionally, laws in Massachusetts confuse many, due to the decriminalization of small amounts of marijuana. Possession of one ounce of marijuana or less is not considered a crime in Massachusetts. However, the packaging of those small amounts of marijuana are important because possession with intent to distribute is still a crime. Intent to distribute is often determined by the amount, as well as the way that the marijuana is packaged. Likely because this student's marijuana was packaged in foil wrappers, police determined that he was intending to distribute the marijuana. The article does not state how much marijuana the student possessed or whether any other items, such as scales were in his possession.
Possession with intent to distribute is a more serious crime than simple possession of a drug. Possession with intent to distribute is a felony that can result in jail time, although jail time is not mandatory with this charge. Because this student is a minor, he may not face penalties as serious as an adult in this circumstance. For an adult, this charge can certainly be life-altering. The article does not state whether the student has prior criminal convictions in his record. If he does, he may face more serious penalties than if this is his first time. Also, the location of the crime is also important. Possession with intent to distribute in a school zone is more serious than in other locations, though the article does not state whether he is facing that charge.

If you or a loved one has been charged with a drug crime, contact Attorney Cappetta today.