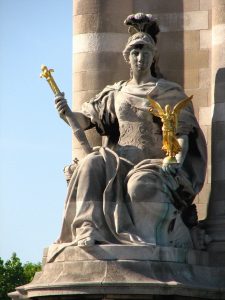 In Koe v. Commissioner of Probation, the Supreme Judicial Court ruled that G.L. c.276, §100A(6), which prohibits a former level two sex offender from sealing a criminal record, violates state rights to due process and is therefore unconstitutional as applied under the circumstances present in this case.
The background was as follows. "In 1995, … Koe was found guilty by a Superior Court jury of one count of rape and abuse of a child … and one count of indecent assault and battery on a child under age fourteen…. The offenses occurred in 1990, when Koe was twenty-two years old…. As a result of her convictions, SORB recommended, and Koe accepted, a classification as a level two sex offender…. Her obligation to register as such commenced in 2003. In 2013, Koe petitioned a SORB hearing panel for reclassification and relief from the obligation to register. The panel heard evidence (1) that "Koe accepted responsibility for her sex offenses"; (2) that Koe had received sex offender therapy and completed a relapse prevention plan; (3) that she was assessed by a psychologist as having "'no deviant interests in children of any age'"; and (4) that, according to research on the subject, there is "an 'extremely low' reoffense rate among female sex offenders." "[T]he hearing panel concluded that Koe 'present[ed] no cognizable risk to reoffend and no cognizable degree of dangerousness.'" Nonetheless, "the panel determined that, because Koe had been convicted of a 'sexually violent offense,' G.L. c.6, §178C, she was not eligible, as a matter of law, for relief from the obligation to register, see G.L. c.6, §178K(2)(d). Accordingly, it ordered her to register as a level one sex offender." Koe appealed to the Superior Court pursuant to G.L. c.30A and a judge "grant[ed] Koe permanent relief" from the registration requirement, on the basis of the SORB hearing panel's "conclusions regarding Koe's lack of dangerousness…. "
Koe then filed a petition with the Commissioner of Probation to seal her criminal record, pursuant to G.L. c.276, §100A, and related provisions. Section 100A contains a particular subsection that governs the sealing of sex offenses. It provides: 'Sex offenses, as defined in [G.L. c.6, §178C], shall not be eligible for sealing for [fifteen] years following their disposition …; provided, however, that any sex offender who has at any time been classified as a level [two] or level [three] sex offender, pursuant to [G.L. c.6, §178K], shall not be eligible for sealing of sex offenses' (emphases added). G.L. c.276, §100A(6)." In light of the statutory language "prohibit[ing] the sealing of sex offenses by someone who has ever been classified as a level two or level three sex offender," "the [Commissioner of Probation] responded that Koe was ineligible to seal her sex offenses because she was once classified as a level two sex offender…. Koe challenged the commissioner's response … by way of a complaint in the county court seeking declaratory, injunctive, and extraordinary relief. Without decision, the single justice reserved and reported the case to the full [SJC]."
In its decision, the SJC first ruled that G.L. c.276, §100A(6), is retroactive as applied to Koe, because "it attached a new legal consequence (a permanent prohibition against the sealing of sex offenses, effective in 2012) to an event that occurred nearly a decade earlier (SORB's classification of her, in 2003, as a level two sex offender)." The Court then opined that Koe had succeeded in "making a factual showing that the statute is unreasonable in its application to her" and therefore violates her right to due process. The Court explained that "[t]o decide the question of reasonableness, we consider three factors: (1) the nature of the public interest which motivated the Legislature to enact the statute; (2) the nature of the rights affected; and (3) the extent or scope of the statutory effect or impact…. With respect to the first factor, two major public interests undergird §100A: protecting public safety and facilitating the rehabilitation of ex-offenders by enhancing their employment prospects…. Subsection (6) of §100A was adopted in 2010 as part of a broad overhaul of the Commonwealth's system for regulating availability of criminal records…. The 2010 revisions expanded access to official criminal records for employers, housing providers, and licensing authorities." "[I]n exchange for" that expanded access, however, "the revisions [also included] certain procedural protections for defendants seeking employment, while also changing the automatic sealing provisions of §100A and expanding discretionary sealing under §100C…. These changes 'strongly indicate[d] that the Legislature was concerned with the collateral consequences of criminal records and sought to make sealing broadly available to individuals whose criminal histories or records no longer presented concerns of recidivism.' [Commonwealth v. Pon, 469 Mass. 296, 306 (2014)]."
Regarding "the second factor, the nature of the rights affected," the SJC stated that "the [2010 revisions to] §100A affected important rights on both sides of the equation…. As a practical matter, the exposure of Koe's criminal record is virtually certain to damage her prospects for employment and housing" and therefore "the prohibition against sealing is likely to constitute a major barrier to her efforts to reestablish herself as a productive member of society — a barrier that is not connected to any substantiated concern about Koe's present dangerousness or risk of re-offense." The Court asserted that "[t]he third factor, the extent or scope of the impact of §100A(6) upon Koe, primarily concerns the damage wrought to Koe's reliance interest at the time of her classification in 2002 and 2003. At that juncture, when Koe accepted SORB's recommended classification as a level two sex offender, the then-existing scheme generally permitted the sealing of felony offenses after a period of fifteen years, regardless of a sex offender's historic classification level…. Koe was entitled to reasonably rely on this state of the law…. Indeed, she had no way of anticipating that, in 2012, the Legislature would decide to use her 2003 classification as a reason to permanently prohibit her from sealing her sex offenses…. Had Koe known of this consequence, she very well might have sought instead to be classified as a level one sex offender."
After considering the three factors in the reasonableness analysis, the SJC concluded that "[a]s applied to Koe, … the core legislative bargain behind §100A breaks down. Any [reasons] that employers or housing providers may have for wanting to know about Koe's sex offenses are tempered, if not extinguished, by the administrative and judicial findings that she poses no cognizable degree of dangerousness and no risk of reoffense, and has been relieved of the obligation to register as a sex offender. These developments allow Koe to credibly demonstrate that she 'no longer present[s] concerns of recidivism,' [Pon] at 306…. [I]t is difficult to discern how retroactively prohibiting her from sealing her sex offenses furthers the regulatory legislative goals of protecting public safety and rehabilitating former offenders."
A conviction for a sex offense has significant collateral consequences that may impact a person's ability to obtain employment and housing, among other things. The ability to seal a criminal record is important for anyone that has moved forward from a conviction and who wishes to move forward in life. If you or a loved one is interested in sealing your record – because of a conviction for a sex offense, or for any other reason – you will need the assistance of an experienced attorney to assist you and maximize your chances of success. Attorney Daniel Cappetta has helped many clients seal their records and put their criminal records behind them once and for all. Call him for assistance with this important step and put his expertise to work for you.