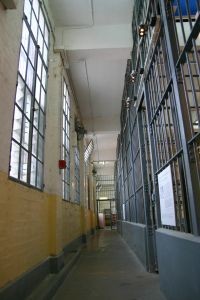 On December 24, 2014, in Diatchenko v. District Attorney for the Suffolk District I, the Supreme Judicial Court ruled that all life-without-parole sentences for juvenile offenders, whether mandatory or discretionary, violate the prohibition against cruel and unusual punishment under Article 26 of the Massachusetts Declaration of Rights. This decision went beyond current federal law, which holds that mandatory life-without-parole sentences for juvenile offenders constitute cruel and unusual punishment under the 8th Amendment, but states that judges still have the discretion to impose such sentences following a hearing to determine whether life-without-parole is appropriate.
On March 23, 2015, the Supreme Judicial Court issued another decision, Diatchenko v. District for the Suffolk District II/Commonwealth v. Roberio, which addressed several questions "concerning how the opportunity for release on parole will be protected for juvenile homicide offenders" in Massachusetts. The decision specifically addresses three questions reported to the full SJC by the single justice regarding this issue. The SJC concluded that juvenile offenders convicted of homicide, sentenced to life, and seeking parole must have access to counsel, access to funds for counsel and expert witnesses if they are indigent, and an opportunity for judicial review of the parole board's decision on their parole applications when they petition for release.
The Court explained that counsel must be provided to these juvenile offenders because "[a]n unrepresented … juvenile homicide offender will likely lack the skills and resources to [adequately] gather, analyze, and present" the "complex and multifaceted issues" involved in a parole hearing. The Court ordered that if an offender seeking parole is indigent, the public defender's office – the Committee for Public Counsel Services – should provide representation.
In relation to the Court's ruling that an indigent juvenile offender convicted of homicide must have access to funds to procure expert witnesses, the SJC explained that a psychologist or other expert may be crucial in explaining to the parole board the recent "scientific research on adolescent brain development [which] has revealed 'myriad significant ways that this development impacts a juvenile's personality and behavior,' some of which suggest decreased moral culpability for certain juvenile homicide offenders or indicate a greater potential for them to mature to a point where they no longer engage in the behaviors that led to their crimes." Continue reading →